Skip Navigation
Website Accessibility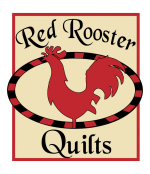 Store hours are:
Monday-Friday 10am-5pm, Saturday 10am-3pm.
48 Corbins Mill Dr, Dublin, OH
Ph: 614-734-9007


View Cart
Zentangle Inspired Gnome with Pink Hat Swatch - RRQ Original
Zentangle Inspired Gnome with Pink Hat Swatch - Red Rooster Quilts Original
This is a copy of an original and unique Zentangle® drawing done by owner, Karen O'Connor. Printed on white 100% cotton fabric. Motif measures ~3.25"x4.5". Fabric cut with at least a 1" border around the motif. Perfect for incorporating with 5" squares. Use in pincushions, coasters, mug mats, table runners, quilts, postcards, and sew much more.

Karen washed the tangle swatches in her front load washer with regular detergent and warm water. Then she dried them on a normal cycle. No noticeable fading or bleeding of the tangles. A small amount of shrinkage and fraying. She said if you don't pre-wash your fabrics, don't pre-wash these. If you are washing afterwards, be SURE to include color catchers!!! If you do pre-wash the fabrics, then pre-wash the tangles, too.

The manufacturer (Spoonflower) suggests these washing instructions:
- Wash before use. Unfold your fabric and wash with a phosphate-free detergent* in cool or warm water using a gentle or delicate machine cycle. Wash separately or with like colors for best results. Woven fabrics may experience fraying when washed. We recommend serging or stay-stitching 1/4"-1/2" from the cut edge or using a delicates bag when pre-washing.
- As these fabrics are surface printed with water-based inks, there is a chance of some fading (especially on darker colors.) Front-loading washers are the worst offenders due to increased tumbling action during cleaning. Fading can be minimized through the use of cool water and gentle wash cycles.
- Indulge your fabric in a cozy tumble dry on a low temperature, gentle setting and remove promptly or lay flat to dry.
Note: Use of phosphates in detergent is highly regulated in the USA and many other countries and is relatively uncommon. However, we encourage you to double-check your detergent prior to use.