Skip Navigation
Website Accessibility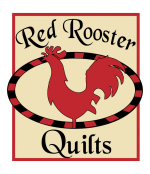 Store hours are:
Monday-Friday 10am-5pm, Saturday 10am-3pm.
48 Corbins Mill Dr, Dublin, OH
Ph: 614-734-9007


View Cart
WHIM4415-R Kelp red
Whimsy by Heather Dutton of Hang Tight Studio for P&B Textiles - This collection is full of fun prints and crisp colors that are like a breath of fresh air! They blend easily with other fabrics but have enough punch to stand on their own. A little bit of Whimsy... something we all need! Fabric is 100% cotton and 43/44" wide.