Skip Navigation
Website Accessibility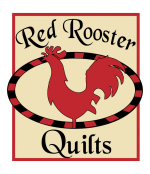 Store hours are:
Monday-Friday 10am-5pm, Saturday 10am-3pm.
48 Corbins Mill Dr, Dublin, OH
Ph: 614-734-9007


View Cart
Velcro for HQ Studio Frame
Velcro for HQ Studio Frame from Handi Quilter
Hook tape strips for HQ 12-foot poles; used for attaching the leaders. NOTE: loop tape comes pre-attached to all HQ brand leaders. This product does not include the loop tape; only the hook tape. Three 138-inch by .375-inch adhesive strips.
QF00669