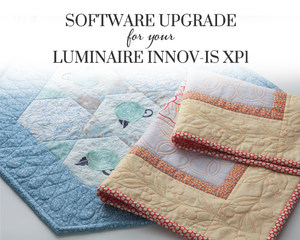 Brother Luminaire Innov-is XP Software Upgrade II enhances the features of the Brother Luminaire Innov-is XP1.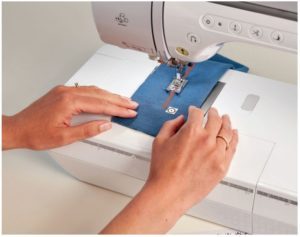 End Point Sewing Function: The Brother Luminaire Upgrade II utilizes the built-in camera like feature in the InnovEye Plus Technology, you can now stop your stitch in the perfect place by just placing the Snowball End Point Sticker on your project.
Built-In Hexagon Shapes for Auto-Split Sash: Five hexagon shapes that give you more options for your embroidery/quilting projects!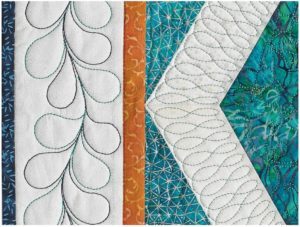 Two-Color Quilting Sash Designs: Expand your creative output by selecting from five two-color quilting sash designs – perfect for eye-catching, colorful borders.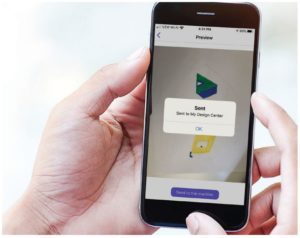 My Design Snap Mobile App For Image Transfer: Transfer images wirelessly with My Design Snap mobile app. Select a picture of line art or an illustration from your iOS or AndroidTM mobile device and send it directly to the Luminaire 2 through your wireless network. Personalization and customization are now available in seconds.