Skip Navigation
Website Accessibility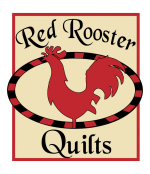 Store hours are:
Monday-Friday 10am-5pm, Saturday 10am-3pm.
48 Corbins Mill Dr, Dublin, OH
Ph: 614-734-9007


View Cart
HQ Pro-Stitcher Hardware and Software
HQ Pro-Stitcher® Package from Handi Quilter
Integrated computerized quilting for HQ machines
(Hardware and Software)
The HQ Pro-Stitcher® quilting system integrates Handi Quilter's world-class quilting machines with the latest computer technology. The software is managed from a small, touch screen tablet conveniently mounted on top of the machine. This rich and full featured software is easy to learn and makes precise quilting simple and fun!
The HQ Pro-Stitcher® quilting system integrates Handi Quilter's world-class quilting machines with the latest computer technology to help you finish more quilts. HQ Pro-Stitcher guides the machine to quilt any design you want to use, create, or customize. It works with all Handi Quilter stitch-regulated quilting machines: HQ Sixteen, HQ18 Avanté, HQ24 Fusion, and HQ26 Infinity.
Using integrated HQ technology, the HQ Pro-Stitcher offers the best of both worlds: computerized quilting and free-motion quilting in the same package.
Key Features of HQ Pro-Stitcher
10-inch color touch-screen computer mounted on the HQ stitch-regulated quilting machine
View and manipulate designs right on the screen
Operate entire system from one screen
Resize, rotate, and repeat (horizontally and vertically) designs to fit specific areas
Crop inside or outside designs
Move designs into position by simply dragging your finger across the screen
Define and quilt within areas of any shape (e.g. rectangle, triangle, star, etc.)
Place designs into borders and other odd-shaped spaces
Precisely position designs to any point within an area
Establish new start or stop point if thread breaks
Set quilting speed and stitches per inch
Help menus always accessible
Easy-to-use quilting options
for achieving a custom look
Quilt edge-to-edge or block patterns with confidence in a few simple steps
Simple and accurate stitch-in-the-ditch
Record the motion of the machine to record unique digital designs
Built-in ruler tool for measuring in any direction
Switch from computerized quilting to free-motion quilting in seconds
Use nearly any digital pattern (.hqf, .txt and .qli formats)
Includes more than 500 designs
EZ Carriage / EZ Record Features
Switch between computer-guided and free-motion quilting at the touch of a button
Easily and smoothly record freehand quilting designs for future use; newly created designs can be saved on a USB or hard drive of the Pro-Stitcher to be resized, repositioned or edited with Art & Stitch®(EZ Record not available on the HQ Sixteen machines.)
Save time when finishing quilts that combine both free-motion and digital motifs
Exclusive, seamless integration with
Art & Stitch® digital design software.
Draw your own quilting motifs from scratch
Fill shapes with cross hatching, wave fills, stippling, and more
Use fills around a design
Use artwork from Adobe Illustrator, Corel Draw, Pre-Design Studio III,
AutoSketch, and ElectricQuilt
Turn shapes into appliqué designs with a mouse click
More about Art & Stitch®
Every new purchase of an HQ Pro-Stitcher system comes with two usage licenses for the companion Art & Stitch software which is pre-installed on your system. For the software to have full functionality it must be registered with the Art & Stitch company. Handi Quilter doesn't offer support for the software.
Advanced computer technology for ease of use
Silent, integrated motor-control systems with fluid motion control

No additional computer needed to run the HQ Pro-Stitcher

Separate PC connected to the Internet required for downloading new designs and software updates
USB port to easily upload digital patterns to HQ Pro-Stitcher
Silent, integrated motor systems
with fluid motion control
No additional computer needed to run the HQ Pro-Stitcher
Separate PC connected to the Internet required for downloading new designs and software updates
USB port to easily upload digital patterns to HQ Pro-Stitcher