Skip Navigation
Website Accessibility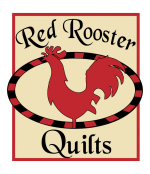 Store hours are:
Monday-Friday 10am-5pm, Saturday 10am-3pm.
48 Corbins Mill Dr, Dublin, OH
Ph: 614-734-9007


View Cart
52184-14 Aerial Embellishment blush
Aerial by Tamara Kate for Windham Fabrics - Appreciating the little things... Sunlight, little colorful winged creatures, petals and leaves floating on the wind... Simple things that delight! With hand drawn and watercolor painted elements, Aerial is an enchanting collection that is teaming with vibrancy and life that brings you the visual breath of fresh air. Aerial is comprised of 19 whimsical mix-and-match prints to inspire us. Fabric is 100% cotton and 43/44" wide.