Skip Navigation
Website Accessibility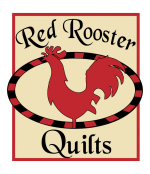 Store hours are:
Monday-Friday 10am-5pm, Saturday 10am-3pm.
48 Corbins Mill Dr, Dublin, OH
Ph: 614-734-9007


View Cart
1660-93 Spotted cayenne
Spotted and Just Red by Brigitte Heitland of Zen Chic for Moda - What is the one thing every quilter needs all the time? Blenders! Prints that read like a solid, but have that extra vibrancy of a texture in it. You can never have enough and the wider the color range, the better. SPOTTED comes with a retro texture, which we know from posters from the 50s: Little subtle spots in the printed surface. With its bright hues the color palette serves especially the modern quilter excellently. The JUST RED collection is a journey into red with lighter, softer pinks and white, as well as more saturated hues like a popping hot pink that demands to be seen and heard. Fabric is 100% cotton and 43/44" wide.