Skip Navigation
Website Accessibility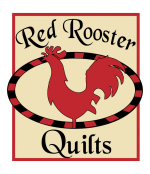 Store hours are:
Monday-Friday 10am-5pm, Saturday 10am-3pm.
48 Corbins Mill Dr, Dublin, OH
Ph: 614-734-9007


View Cart
Beading Foot 7mm - Set of Two, Wide and Narrow
Sewing on strung beads and pearls has always been a tedious task but the beading foot now goes some small way to Alleviating this and to add pleasure to embellishing. Popular for bridal wear, evening wear, smart/casual or crafts, the beading foot set is a blessing. The Beading Foot Set - Part No. 200321006 is a set of 2 feet, both wide and narrow.

Beading Foot Set
| Part Number :
200321006
This accessory works with the following models:
2030QDC
2212
3160QDC
3160QDC
4120QDC
4120QDC
4300QDC
49018
49360
5812
6050
6100
6300P
712T
8050
8077
AMH M100
Classmate S-750
DC1018
DC1050
DC2012
DC2013
DC2014
DC2015
DC2019
DC3050
DC4030P
DC5100
HD-1000
HD-3000
HD-3000 Black Edition
Hello Kitty 15822
Hello Kitty 18750
Jem Gold 660
Jem Platinum 760
JNH 720
JNH2030DC
JNH7700
JW7630
JW8100
M7050
M7100
M7200
Magnolia 7318
Magnolia 7325
Magnolia 7330
Magnolia 7360
Memory Craft 11000 Special Edition
Memory Craft 550E
Memory Craft 6500P
Memory Craft 6600P
MOD-100
MOD-100Q
MOD-11
MOD-15
MOD-19
MOD-200
MOD-30
MOD-50
MyStyle100
NPCF50
NQM 2016
Schoolmate S-3015
Schoolmate S-7330
Sewist 500
Sewist 721
Sewist 725S
Sewist 740DC
Sewist 780DC
Skyline S3
SUV1122