Skip Navigation
Website Accessibility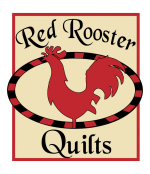 Store hours are:
Monday-Friday 10am-5pm, Saturday 10am-3pm.
48 Corbins Mill Dr, Dublin, OH
Ph: 614-734-9007


View Cart
Brother ScanNCut SDX225 Cutting Machine
1303 built-in designs
Cuts materials up to 3mm in thickness‡
600dpi built-in scanner with on screen editing
What's the formula for perfect crafting success? Just add imagination! With the Brother ScanNCut DX.

Now, the only series of home and hobby cutting machine with a built-in scanner, has essentially everything else you need to create stunning home crafting projects. Like Brother's revolutionary Auto-Blade sensor technology. This wonderful, time-saving feature automatically detects material thickness to cut precise custom and built-in patterns. It even has a setting for making half cuts so you can cut the top layer of vinyl without cutting the backing.

You'll be able to create and edit designs quickly and easily on the 5-inch LCD touch screen display. You'll love that you can weld, rotate and resize your designs right on the screen–there's no need to use a computer or complicated software.

And ScanNCut DX has over 1300 built-in designs. Including 140 quilt patterns and 17 lettering fonts. And that doesn't even include the many custom designs you can make by combining built-in designs with scanned images.

Plus, wireless-ready features that work with CanvasWorkspace to let you create virtually anywhere and anytime. Work remotely on your PC, tablet, or even on your phone and then send your cut files over to ScanNCut DX, wirelessly.

Exclusive to this model, ScanNCut DX reads most PES, PHC and PHX files directly. There's no need to convert. Just select the appliqué parts you want to cut. Then, take those cut pieces over to your Brother embroidery machine and tack them down to create unique fabric items.

Plus, when you use the stitch detection mode, you can create various drawing, embossing or foiling‡ projects–all from one embroidery file.

Mat-less cutting is now a reality with the optional roll feeder for vinyl. It's perfect for those bigger projects like car decals and signs. Cut material up to 12 inches wide and almost 6 feet in length‡.

And when you use the universal pen holder with the roll feeder, you can draw personalized, banners, too. Now, you have a place to store all of your accessories.

And wait...there's more, it's whisper quiet. Just right for those late-night crafting sessions. What more do you need to achieve crafting brilliance? Just one thing...imagination! The Brother ScanNCut DX.
Main Features

Blade Sensor Technology with Auto Blade Revolutionary, home and hobby cutting machine technology detects the height (thickness) of the material placed on a ScanNCut DX compatible mat to cut precision custom and built-in patterns. No need to select material type nor adjust blade depth before cutting‡. There is also a setting to select half cut to for cutting the top layer of vinyl and not the backing.
Thin Fabric Auto Blade This blade is designed to cut fabric used for quilting and raw edge appliqué purposes. Quilt with ease and help save time by cutting multiple pieces for your projects. Depending on the material, the Thin Fabric Auto Blade will cut thicknesses from 0.25 mm-0.5 mm. For use only with the ScanNCut DX machine and the ScanNCut DX Thin Fabric Auto Blade Holder.
PES/PHC/PHX Data Readability with Stitch Data Conversion So many more ways to utilize most existing PES/PHC/PHX embroidery files! The ScanNCut DX reads PES/PHC/PHX appliqué data from a USB memory stick (not included). Customize the PES/PHC/PHX file by selecting only the parts you want to cut. Then take the cut pieces to your Brother embroidery machine to tack down and create unique fabric items. Plus, using the Stitch Line Detection mode, users can create various draw/emboss/foil‡ projects from one embroidery file. This is an exclusive function only available in the SDX225 model.
Whisper Quiet Mechanism The Brother ScanNCut DX cuts and scans with little noise compared to previous models. Enjoy your DIY projects, card making, or quilting anytime day or night. The redesigned, quieter mechanism is perfect for use in small office or business setting where noise can be very distracting.
Scanner Height Position Lever The ScanNCut DX machine has 2 positions for the built-in scanner. Position 1 (lower position) is used when scanning thin materials, photographs, and like items for a better-quality scan. Position 2 raises the scanner glass higher to scan thicker materials such as 3mm foam and for typical cutting and drawing.
Built-in Storage and More The ScanNCut DX machine has ample storage for blades, touch pen, and other tools right inside the front cover! Everything that you store in these compartments stays put with the magnetic closures. Plus, the storage area can be used as a wide-flat work surface for securing materials to the mat. For smooth, even mat feeding the machine has a slide tray in the back.
Wireless Network Ready Wirelessly‡ transfer cut data from the machine to the CanvasWorkspace application. No additional activation card needed simply register for a Free account at http://canvasworkspace.brother.com to enable the functionality.
1303 Built-in Designs, Including 140 Quilt patterns, Plus 17 Lettering Fonts Get creative! Basic shapes, intricate designs, borders, quilt patterns, fonts, and more are all available on the easy-to-use 5-inch color LCD touchscreen display. Choose from many new appliqué patterns and 3-D paper patterns. Simply select a design, and then have it cut out on your material of choice. For adding even more variety to your creations, combine built-in designs or scan an image to create any number of one-of-a-kind designs.
On-Screen Editing Editing designs is both quick and easy with ScanNCut DX. Every editing function can be done on the 5-inch LCD touch screen display. Easily convert your scanned designs into custom cut or draw files. Customize designs by changing the shape, size, or position, even using just part of a design. With the ability to weld, rotate and resize your designs, you'll love having the ability to create fully detailed designs to your liking – all without the use of a computer or complicated software.
Large Scanning and Cutting Area Using the included 12" x 12" cutting mat, or the 12" x 24" cutting mat (available for additional purchase), easily create and cut a wide variety of designs – from one as small as a delicate snowflake for a holiday ornament or one as large as an inspirational wall quote to place in your family living room. Plus, the cutting mats double as a scanning mat for ease of use! Now with 12" x 24" scanning capability! (ScanNCut Innov-ís models only) Great for scanning 18" doll patterns and large quilt patterns to create cut data.
Built-in Scanner – Up to 600 DPI for Scan to USB Turn your scanned images into unique one-of-a-kind cut designs and patterns. The secret lies in the high resolution built-in scanner. Scan virtually anything – a handmade drawing, a child's handwriting, cherished photos, and more – to create endless cut designs and save to the machine's memory. As a bonus, use the ScanNCut DX machine as a home scanner to archive pictures, documents, and more and save to your USB memory stick for use in your computer. Enhanced scanning with color recognition. Choose to scan in either grayscale or color RGB mode.
Scan-to-Cut-Data Now with a smooth line feature getting more clean cuts is easy, simply select from three settings (low, middle, high) on the machine to fine-tune your scanned image to a more precise cutting line. Scan and convert to cut data. Using the technology of the smart scanner, scan in your design and save it as data to cut or draw. ScanNCut DX will create cut lines automatically, and then within minutes, hand drawn elements can grace the pages of your artwork as a cut element or drawing with the assistance of the pen draw feature.
Seam Allowance and Sewing Guidelines Have you ever struggled with piecing together your fabric when working on various sewing and quilting projects? ScanNCut DX gives you the ability to add a seam allowance in ¼" increments to assist you in piecing together fabric pieces for your quilts, clothing and more. But wait, it gets better! You can even utilize the erasable pens (air soluble and water soluble) to create sewing guidelines on your designs to assure virtually perfect placement of your stitches.
Optional Roll Feeder (Sold Separately) Expand creative possibilities by cutting up to 12" wide material and up to 70.2" (1785.3mm) in length‡ with the new roll feeder function that accommodates our ScanNCut adhesive vinyl rolls for home-décor items, car decals, signage and so much more! Plus, using our Universal Pen Holder drawing personalized banners is simple with the ScanNCut DX machine. In conjunction with CanvasWorkspace, create one-of -k