Skip Navigation
Website Accessibility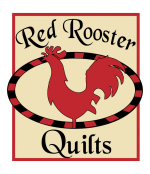 Store hours are:
Monday-Friday 10am-5pm, Saturday 10am-3pm.
48 Corbins Mill Dr, Dublin, OH
Ph: 614-734-9007


View Cart
Low Volume Wovens Fat Quarter Bundle 18201AB
Low Volume Wovens by Jen Kingwell for Moda - "I love colour. All colours. I don't discriminate, I use them all. But there are times when I just need a change, when using more neutrals feels right. These black, grey and ivory tones play beautifully on their own, or they will complement anything you care to mix them with. These Wovens are buttery soft, suited for applique and piecing, and they add texture to any kind of project." ~Jen Kingwell - Fabric is 100% cotton wovens. 20 fat quarters.