Skip Navigation
Website Accessibility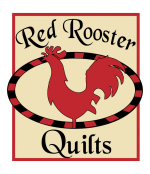 Store hours are:
Monday-Friday 10am-5pm, Saturday 10am-3pm.
48 Corbins Mill Dr, Dublin, OH
Ph: 614-734-9007


View Cart
Lil' Twister Pinwheel Template
Lil' Twister Pinwheel Template from Twister Sisters Designs

Create pinwheels by simply sewing squares together!
This fun little twister size is perfect for 5in charm squares or cut up your stash into 5" squares.
Tool measures 3-1/2in square and makes 6in finished pinwheels.
Includes table topper pattern.
Durable thick acrylic with raised feet for easy placement and no slipping.
Works with many Quilt Moments patterns, Around the Bobbin patterns, and Let's Twist book series, plus many more twister friendly patterns on the market.