Skip Navigation
Website Accessibility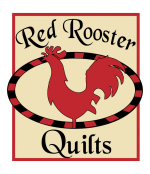 Store hours are:
Monday-Friday 10am-5pm, Saturday 10am-3pm.
48 Corbins Mill Dr, Dublin, OH
Ph: 614-734-9007


View Cart
Kwik Klip Safety Pin Tool
Kwik Klip? Safety Pin Tool for basting quilt layers

101PJC

Paula Jean Creations
Kwik Klip ends sore fingers, reduces basting time, and ends bunching. Using Kwik Klip, safety pins close effortlessly, preventing broken nails, stuck fingers and the familiar painful indentations in fingers caused by closing hundreds of safety pins. Quilting for children is easier and safer with Kwik Klip, as their fingers are never near the safety pin point. Kwik Klip's unique handle design helps those with arthritic hands to baste without pain. Kwik Klip removes safety pins faster and easier.
?