Skip Navigation
Website Accessibility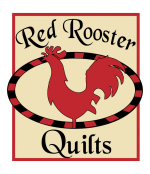 Store hours are:
Monday-Friday 10am-5pm, Saturday 10am-3pm.
48 Corbins Mill Dr, Dublin, OH
Ph: 614-734-9007


View Cart
Grommets 40mm Matte Silver - 8ct
Grommets 40mm Matte Silver, square, 8ct, from Products from Abroad
Rido Deko Grommets let you get creative with stylish grommets! Available in a variety of sizes and contemporary finishes, they'll suit any home decor or fashion accessory project that you have in the works. The simple no tools required instructions will have you finishing your projects in no time! Machine washable, DO NOT iron, tumble dry, or dry clean.


Color: Gray
Made of: Metal
Size: 40mm Squares
Included: 8 Grommets per package