Skip Navigation
Website Accessibility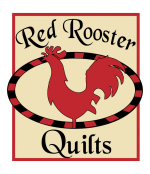 Store hours are:
Monday-Friday 10am-5pm, Saturday 10am-3pm.
48 Corbins Mill Dr, Dublin, OH
Ph: 614-734-9007


View Cart
45mm Quick-Change Rotary Cutter
45mm Quick-Change Rotary Cutter from Olfa
The Quick-Change Rotary Cutter has an easy blade change with just a single click. No more assembly with a washer and a nut. Just slide the locking mechanism and the blade immediately releases. The innovative split blade cover allows for switching hands effortlessly without reassembly and offers extra safety protection while cutting. Each side slides back and forth independently so the user can easily switch hands to cut. Anti-slip contour rubber handle and ergonomic comfort grip for reduced hand fatigue. The blade is made of high quality tungsten carbide tool steel for unparalleled sharpness and superior edge retention.