Skip Navigation
Website Accessibility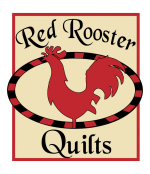 Store hours are:
Monday-Friday 10am-5pm, Saturday 10am-3pm.
48 Corbins Mill Dr, Dublin, OH
Ph: 614-734-9007


View Cart
City Lights Fabric Kit #7
City Lights Fabric Kit #7 - Fabric-only kit includes enough fabric for the top and binding. We have chosen fabrics from the collection Solstice by Sally Kelly for Windham Fabrics. Finished size approximately 43"x61". Fast & Fun 3-Yard Quilts pattern book by Donna Robertson of Fabric Cafe and backing sold separately.