Skip Navigation
Website Accessibility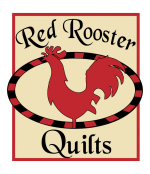 Store hours are:
Monday-Friday 10am-5pm, Saturday 10am-3pm.
48 Corbins Mill Dr, Dublin, OH
Ph: 614-734-9007


View Cart
HQ Sweet Sixteen Sit-Down System with TruStitch Stitch Regulation System
The HQ Sweet Sixteen® with TruStitch Stitch Regulation System from Handi Quilter
The best selling sit-down longarm machine on the market today.
Introducing the most technologically advanced way to sit-down free motion quilt with stitch-regulation. Handi Quilter's HQ Sweet Sixteen is simply the best way for quilters to tackle projects with a sit-down machine. With the introduction of TruStitch, quilters are now able to create quilt designs with beautifully even stitches.
Avoid the frustration of uneven stitches with the TruStitch Stitch Regulation System. The small controller attaches to your quilt and communicates with the machine as you move the fabric, regulating the stitch length automatically.
If you love to free-motion machine quilt but struggle to fit your project in the small throat space of a domestic sewing machine, you'll love the HQ Sweet Sixteen®. Sixteen inches of throat space gives you room to quilt even a king-size quilt. The smooth surface of the included table enables your project to glide under the needle. The powerful motor quilts with ease and stitches up to 1500 stitches-per-minute. Choose your three favorite speed settings, on the easy-to-use color touch screen and let the machine remember them.
Quilt Projects of All Sizes While Seated
Full 16 inches of throat space
Provides more than three times the quilting space of domestic sewing machines
More than 8 inches vertical space
Speeds up to 1500 precision stitches-per-minute
High-speed rotary hook with large capacity M-class bobbin
Useful half-stitch for basting or walking stitch, controlled with touch screen or foot pedal
Smooth 30" x 36" table surface assures even quilting
Additional 18" table extension available for both sides of the table
Hopping foot prevents fabric movement during a full-stitch cycle
Works with HQ rulers for perfect stitch-in-the-ditch and curved quilting lines
Easy-to-use system Designed by a Quilter, for Quilters®
Easy setup and take-down
Accommodates any thread: cotton, polyester, rayon, metallics, holographic, etc.; allows for bobbin work with larger threads
Change needles easily with thumb screw
Responsive foot pedal
Innovative light ring illuminates the quilting area with 28 LEDS
Can be upgraded to a stand-up machine if desired
Adjustable color-touch screen
Customizable speed control
Save your preferred speed settings. Save one speed setting for slow, controlled quilting; one for free-motion; and another for fast all-over designs
Stitch counters: lifetime and resettable trip meter
Hardware, software and serial number information
Diagnostics
Volume control
Built-in calculator
What comes in the box?
HQ Sweet Sixteen 16" Longarm Quilting Machine
Included Table - Height Adjustable 26"- 42"
4 extra bobbins, 20 needles, sample thread pack
Getting Started DVD
Machine User Manual and instructions