Skip Navigation
Website Accessibility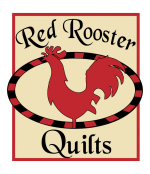 Store hours are:
Monday-Friday 10am-5pm, Saturday 10am-3pm.
48 Corbins Mill Dr, Dublin, OH
Ph: 614-734-9007


View Cart
HQ HighLight 8/10 feet
HQ HighLight™ 8/10 from Handi Quilter for HQ Longarm machine packages (excluding HQ Sweet Sixteen® or machines on HQ Little Foot Frame®)


Description
The HQ HighLight provides the brightest LED lighting for your quilting studio. With easy assembly, a simple on/off switch, and adjustable height, the HQ HighLight is the ultimate lighting solution for home and professional settings.
---
HQ HighLight Features:
Energy-efficient, low-wattage (low-heat) LED lights

50,000 hour life
1,800 lumens per two-foot section
Simple on/off switch
Adjustable shades direct light exactly where it's needed

Adjustable height (68 inches to 80 inches)
Easy assembly
High-quality steel provides a solid, free-standing foundation
Zinc-plated hardware resists corrosion
Perfect for your studio, but also ideal for workshops, garages, and craft rooms
A $25 shipping and handling fee will be added to your order. Pre-order. Shipping in December, 2018