Skip Navigation
Website Accessibility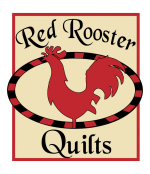 Store hours are:
Monday-Friday 10am-5pm, Saturday 10am-3pm.
48 Corbins Mill Dr, Dublin, OH
Ph: 614-734-9007


View Cart
Gift Card ****Please read shipping note below****
Red Rooster Quilts Gift Cards are available in any denomination and never expire. Just tell us in the quantity what dollar amount you would like. For example, if you want a $50 gift card, enter 50 in the quantity field.
Shipping will be $1 per mailing address. We will refund the overage in shipping when we process your order.