Skip Navigation
Website Accessibility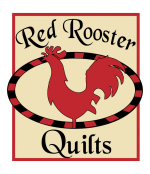 Store hours are:
Monday-Friday 10am-5pm, Saturday 10am-3pm.
48 Corbins Mill Dr, Dublin, OH
Ph: 614-734-9007


View Cart
GAIL-C8803-PINK Floral Sewing Machines
Sew Floral by Gail Cadden for Timeless Treasures - We love this floral sewing collection. It's perfect for all quilting enthusiasts! Sewing machines, dress forms, scissors, and buttons are accompanied by sweet florals, chalkboard prints, and watercolor textures. Colors include pink, grey, black, white, yellow, and orange. Fabric is 100% cotton and 43/44" wide.