Skip Navigation
Website Accessibility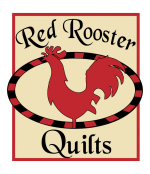 Store hours are:
Monday-Friday 10am-5pm, Saturday 10am-3pm.
48 Corbins Mill Dr, Dublin, OH
Ph: 614-734-9007


View Cart
AZU-21403-15 Flowers ivory
Stephenson County by Jill Shaulis of Yellow Creek Quilt Designs for Robert Kaufman - This collection was inspired by the many parks located in the city of Freeport, Illinois (the county seat of Stephenson County) where Jill was born and raised. It contains a variety of colors to create beautiful scrappy projects or color groupings for planned projects. Fabric is 100% cotton and 43/44" wide.