Skip Navigation
Website Accessibility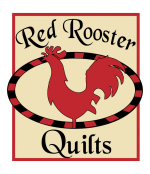 Store hours are:
Monday-Friday 10am-5pm, Saturday 10am-3pm.
48 Corbins Mill Dr, Dublin, OH
Ph: 614-734-9007


View Cart
31644-16 Asters Floral teal
Kate's Garden Gate 1830-1860 by Betsy Chutchian for Moda - "Unlatch the gate, and enter a lush garden of delicate flowers and heavenly aromas that are a gift for the senses. Inspired by antique fabrics from my collection, Kate's Garden Gate comes to life with these images in mind. Rich and lush, yet soft and graceful, is how I describe these prints. The deep reds and pinks, mixed with yummy chocolatey browns and creams that evoke fresh cream, and this romantic bouquet is completed by dramatic teal blues, and delightful aquas. Catherine Shrader Mathews Lundsford, my great-great-great grandmother, moved from her home in Kentucky to Texas in 1857, joining her oldest son and oldest daughter near today's Plano. Catherine was born in 1801, and had eleven siblings. I?m sure she was taught to sew at an early age to help with the family's clothing needs, just as she taught her three daughters to be prolific seamstresses and quilters. Oh, the fabrics Catherine must have seen in her lifetime before passing in 1884. The quilts she made have not survived, but their making is noted in her daughter's journals, my great-great grandmother Lizzie Carpenter." ~Betsy Chutchian - Fabric is 100% cotton and 43/44" wide.