Skip Navigation
Website Accessibility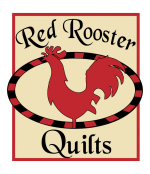 Store hours are:
Monday-Friday 10am-5pm, Saturday 10am-3pm.
48 Corbins Mill Dr, Dublin, OH
Ph: 614-734-9007


View Cart
OHS-1328 Ohio State Buckeyes Block Letter white
College Prints from Sykel, a division of Fabrique Innovations, Inc. - This is an Ohio State University Buckeyes licensed print. You can't go wrong with the Block O and Script Ohio! Fabric is 100% cotton and 43/44" wide.