Skip Navigation
Website Accessibility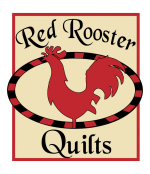 Store hours are:
Monday-Friday 10am-5pm, Saturday 10am-3pm.
48 Corbins Mill Dr, Dublin, OH
Ph: 614-734-9007


View Cart
13610-86 Whisper Weave Texture cardinal
Whisper Weave Too by Nancy Halvorsen for Benartex - With just a subtle hint of texture and shading, Whisper Weave Too gives you more options for amazing projects. Combine with your favorite collection or use them on their own for a traditional feel to modern design. Great blenders! Fabric is 100% cotton and 43/44" wide.