Skip Navigation
Website Accessibility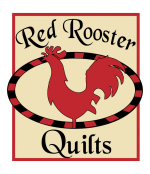 Store hours are:
Monday-Friday 10am-5pm, Saturday 10am-3pm.
48 Corbins Mill Dr, Dublin, OH
Ph: 614-734-9007


View Cart
A-8239-K Numbers multi on black
1 2 3 to the Zoo by Eric Carle for Andover Fabrics - Eric Carle's art is distinctive and instantly recognizable. His art work is created in collage technique, using hand-painted papers, which he cuts and layers to form bright and cheerful images. His collections for Andover Fabrics convey that same feeling of layered tissue paper, with lovely colors of red, blue, yellow, green, orange, and purple. - Fabric is 100% cotton and 43/44" wide.