Skip Navigation
Website Accessibility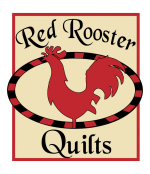 Store hours are:
Monday-Friday 10am-5pm, Saturday 10am-3pm.
48 Corbins Mill Dr, Dublin, OH
Ph: 614-734-9007


View Cart
c4005-black Snowflakes
Lost and Found Christmas by My Mind's Eye for Riley Blake Designs

Start off with great holiday prints, add pretty blenders and you have the makings of a nice holiday project. This collection's color palette includes red, green, cream, black and gray.

Fabric is 100% cotton and 43/44" wide.