Skip Navigation
Website Accessibility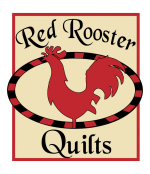 Store hours are:
Monday-Friday 10am-5pm, Saturday 10am-3pm.
48 Corbins Mill Dr, Dublin, OH
Ph: 614-734-9007


View Cart
C555-Black and White 1/4" Stripes
Stripes from Riley Blake Designs - This basics fabric features a 1/4'' vertical black stripe with white. It's perfect for quilting, apparel and home decor projects. Fabric is 100% cotton and 43/44" wide.