Skip Navigation
Website Accessibility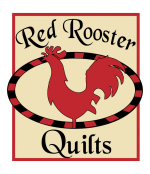 Store hours are:
Monday-Friday 10am-5pm, Saturday 10am-3pm.
48 Corbins Mill Dr, Dublin, OH
Ph: 614-734-9007


View Cart
52340A-1 Boutonnieres white-on-white
Crystal by Whistler Studios for Windham Fabrics - Round out your stash with this white-on-white collection. These subtle designs from modern moons to traditional florals will add the perfect amount of texture and interest to your next project. Photo is darkened to show the white on white print. Fabric is 100% cotton and 43/44" wide.