Skip Navigation
Website Accessibility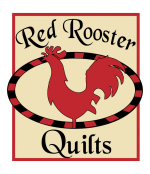 Store hours are:
Monday-Friday 10am-5pm, Saturday 10am-3pm.
48 Corbins Mill Dr, Dublin, OH
Ph: 614-734-9007


View Cart
9951-01W Medium Floral with Dots pigment white
Quilter's Flour III from Henry Glass - This is a collection of pigment white on a white ground designs. The prints contain swirls, florals, textures and paisleys in different sizes and much more. This range is great for background pieces or when you need some quiet in a busy quilt. We call this Quilter?s Flour because it is as necessary to a quilter as flour is to a baker! Fabric is 100% cotton and 43/44" wide.