Skip Navigation
Website Accessibility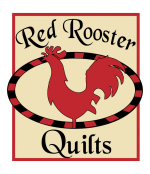 Store hours are:
Monday-Friday 10am-5pm, Saturday 10am-3pm.
48 Corbins Mill Dr, Dublin, OH
Ph: 614-734-9007


View Cart
30148-53 Grunge Stars aqua
Grunge Seeing Stars by BasicGrey for Moda - They're called near-solids but the Grunges are so much more than that! Grunge Basics lead the way in adding texture, color and interest to every manner of creative project. In Grunge's most in-demand shades, Grunge Seeing Stars provides a stellar geometric counter to the Grunge Spots. Mix them with prints and neutrals, solids and wovens... these Stars will surely shine however you use them! Fabric is 100% cotton and 43/44" wide.