Skip Navigation
Website Accessibility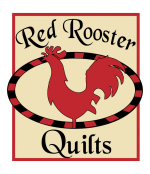 Store hours are:
Monday-Friday 10am-5pm, Saturday 10am-3pm.
48 Corbins Mill Dr, Dublin, OH
Ph: 614-734-9007


View Cart
199-540 Support for Ukraine Packed Large Flags blue yellow
Support for Ukraine by Paintbrush Studio - Paintbrush Studio has just created this great print to help support Ukraine during these difficult times. All proceeds from the sale of this fabric will be donated to a local Ukrainian organization to help the refugees. Consider paying it forward by making something and donating it. Or you could make something, sell it, and donate the money. Anything you do to help the people of Ukraine will be greatly appreciated.
Fabric is 100% cotton and 43/44" wide. Image shown represents a 12"x12" swatch of fabric.