Take a tour of our store!
Karen O'Connor, the owner of Red Rooster Quilts, is shown at our front counter.
Estill works on a quilt using Red Rooster Quilt's Handi Quilter Infinity 26 quilting machine. Bring your quilt top in for a free estimate.
Sandy is hard at work measuring fabric in one of our cutting areas!
These double doors lead to our classroom. This room is very bright with all of the windows and quilts. Interested in taking a class? Click
here
.
A lot of the displays at Red Rooster Quilts are antiques. Here an old church pew holds fabric from the 76 Trombones fabric line.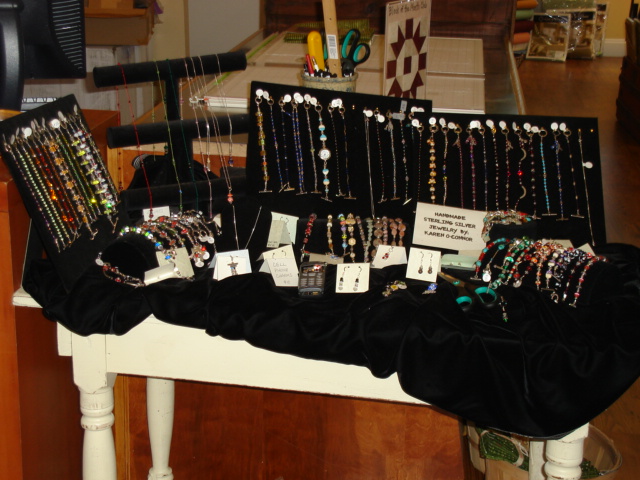 See all of the beautiful jewelry? Karen makes these! She even makes some of the lampwork beads herself.
We have a lot of material, quilts, and charm packs. Quilters love making quilts from these 5" squares.
This is our "Fat Quarter" alcove. Fabrics range from cottons to flannels, country to bright, and light to dark.
THIS is Red Rooster Quilts! Come visit us today!