Subscribe to
Red Rooster Quilt's

Newsletter.
Find out about specials, events and the newest fabrics, kits, notions and more.
Happenings and Handi Quilter Event classes
Hello Friends:

New classes this week and next!! Join us this Thursday for Kim Diehl's Simple Whatnot's Club. Six little quilts are the focus with bonus projects, too. Here are the projects we are about to embark on:
This class meets starting this Thursday night at 5:30 and continues for 5 more months until all these projects are done. Please call to sign up!
Then, on Friday from 11:00 - 3:00 we will have a FREE make and take project! Make this cute zipper bag all done in the embroidery hoop. You don't have to have any experience to make this little bag. If you have any embroidery machine, bring a memory stick and we can give you this pattern for FREE in any embroidery format. No appointment or sign up necessary, just stop by anytime between 11-3.
We will be making the top bag in this photo. Fabrics will vary.
Next Thursday, September 25th from 5:30-8 we are having a learn to paper piece class. Make a useful pin cushion in this class with the top being paper pieced. Please call the shop to sign up.
Next Friday, September 26th from 10:30 - 2:30, make this adorable and practical cup cozy. Makes a great gift!!! Hint, hint. Call the shop to sign up.
Then, next Saturday, September 27th from 10:00 - 4:00 join us to make this awesome lap quilt! Here's how this works: For $85 you will receive a PRECUT kit to make the top for this quilt:
Plus, the pattern, the binding and lunch. You should leave this class with the top totally pieced, ready for quilting! You get to choose your fabrics from our shop. You do NOT have to make it in the fabrics pictured. Just stop in before next Wednesday to pick out your fabrics. It only takes 4 fabrics. Of course, we do have the Ohio State print and you can make it like the picture, too. Please stop by to sign up and pick out your fabric.
Handi Quilter Certified Teacher event!! We finally have all the details worked out and ready for you to sign up. You do NOT have to own a Handi Quilter machine for the Thursday morning and Friday and Saturday classes. These classes can apply to any machine, including your regular sewing machine.
Here are the classes:
Thursday, November 20th from 9:00 to 12:00: Introduction to HQ Pro-Stitcher® Taught by our own Jennifer Havens.
HQ Pro-Stitcher is an intuitive computer-guided quilting system designed especially for use with Handi Quilter longarm quilting machines. You do not have to be a techie to use the step-by-step functions, designed by quilters just like you. Whether you're considering a quilting business or simply want to finish your own quilts, come see what elegant and precise quilting is possible with HQ Pro-Stitcher.
Skills Featured:
• Overview of basic features and menu
• Working with built-in designs
• Resizing and repeating a design to fit a specific area
• Importing, saving and customizing designs
• Cropping and nesting edge-to-edge designs
Thursday, November 20th from 1:00 - 4:00: HQ Pro-Stitcher®: Beyond the Basics
If you have mastered the basic functions of HQ Pro-Stitcher, come learn additional applications for even more fun.
Skills Featured:
• Placing borders, corners and triangles
• Resizing and skewing patterns to fit your quilts
• Tips and tricks for digitizing designs
• Converting embroidery designs to quilting designs
• Solving issues that commonly arise
Friday, November 21st from 9:00-12:00: Three B's: Backgrounds, Borders and Blocks Taught by Sue Patten, A Certified Handi-Quilter instructor.
You are the queen of your quilt. Learn to add texture and fluidity to your quilting by changing the size and spacing of freehand designs. See your quilting come alive as you gain confidence in each application.

Skills Featured:
• Drawing designs before quilting to build muscle memory
• Continuous quilting paths for blocks
• Combining simple designs for great borders
• Simple sashes and borders
• Using rulers and templates for borders and sashes
Friday, November 21st from 1:00-4:00: Feathers That Amaze Taught by Sue Patten, A Certified Handi-Quilter instructor.
Quilted feathers always add style to any quilt, and you can learn to create these beautiful elements in many different styles. Learn how to draw and stitch feathers by several different paths, add fills and adjust feathers to a variety of geometric spaces.
Skills Featured:
• Drawing and tracing feathers
• Creating feather veins using rulers
• Adding echo and fills
• Making feathers fit within a variety of geometric spaces
• Using oval rulers in a rectangle boundary
Saturday, November 22nd from 9:00-12:00: Sixteen Tips for Sweet Success Taught by Sue Patten, A Certified Handi-Quilter instructor.
Do you want to quilt your own tops, but don't have space for a longarm? Are you quilting now on a sewing machine, but frustrated with the space and uneven stitches? Learn how the features of the HQ Sweet Sixteen® solve these problems, and discover handy tools for finishing quilts – large or small – with ease.
Skills Featured:
• Basic machine features
• Free-motion quilting
• Stitch regulation
• Using rulers for designs
• Pattern application
Saturday, November 22nd from 1:00 to 4:00: Creative Textures and Fills Taught by Sue Patten, A Certified Handi-Quilter instructor.
Once you learn rulers, you won't want to miss this class. Fills are creative design elements used to quilt the background and empty spaces of a primary quilting or block design. Whether elegant, whimsical, structured, or meandering, there is a style to compliment every space.
Skills Featured:
• Effects produced by variety of fill designs, in relation to primary design
• Selecting appropriate fills to compliment design style
• Scaling the fill design size appropriately
• Evenly placing and spacing fills
• Effectively using HQ Micro Handles
Each of these classes cost $50 and has a limited number of people who can attend. Please call the shop right away to sign up and reserve your spot.
And, last but not least, new fabric!!
19th Century Shirtings. The pictures are not showing up very well, but we all know what shirtings are. We have 24 new ones in stock.
Old Townhouse by Paula Barnes:
Paint by Carrie Bloomston
With All My Heart by Dublin, Ohio's own Gerri Robinson!!! And, we have two of her quilts here on display!
Elementary by Sweetwater
As always, these swatches are just a sampling of the fabric collections. Click on the links to see all the fabrics that we have in stock.
Happy Quilting everyone!
Your friends at Red Rooster Quilts
Red Rooster Quilts
48 Corbins Mill Dr.
Dublin, OH 43017
614-734-9007
www.redroosterquilts.com
Fall Classes!
Hello Friends:

We have a full slate of Fall classes for you to choose from. From Beginning Quilting to our new machine embroidery class ~ Garden club, you're sure to find something you like.
Let's start at the very beginning - Beginning Quilting class. Learn to accurately cut and piece and finish a quilt top in this class. Let all your friends, who admire your work and say they'd like to learn to quilt, know about this class. We have an afternoon class starting at 2:00 and an evening class starting at 5:30 on Tuesdays.
Storm Watcher! Saturday, 10/25 and 11/15.
Kim Diehl Simple Whatnots club. Thursday evenings starting 9/18.
FREE Make & Take Friday, Sept 19th from 11-3. Make a little zipper bag completely in the embroidery hoop!
Sewing Cup Cozy Friday Sept. 26th.
License to Quilt
on Saturday, Sept. 27th.
Garden Club: Class starts in November.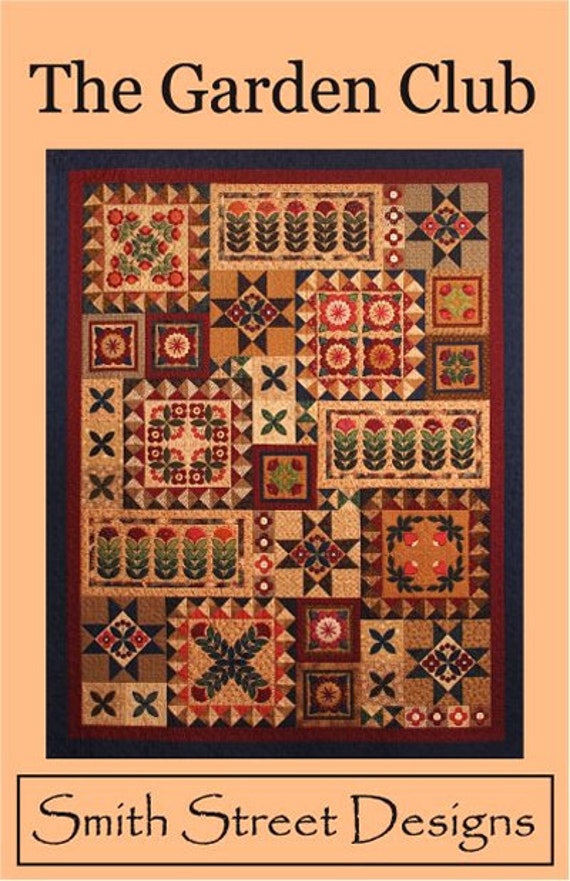 These are just the new classes for September. We have more on our web site. Click the links above to see the complete description of the class then call or stop by to sign up.
Enjoy the last weekend of Summer. We will be closed on Monday, Sept. 1st.
Happy Quilting from your friends at Red Rooster Quilts.
48 Corbins Mill Dr.
Dublin, OH 43017
614-734-9007
www.redroosterquilts.com
I Love Fabric Days
Hello Friends:

Did you know that this Friday and Saturday have been deemed national I Love Fabric Days? Who knew? But sounds like an excuse for a sale to me! So, this Friday, August 15th & Saturday, August 16th enjoy a summer gift from Red Rooster Quilts and take 25% off all fabric cut from the bolt.
For our internet customers: We cannot change our web site to automatically give you the discount. So, please put in the check out notes "I Love Fabric Sale". We will take the discount off your order when we pull your order. If you pay by PayPal, we will issue a refund. Remember, the discount WILL NOT show on your order. You must put "I Love Fabric Sale" in the checkout notes box or you will not get the discount.
Jenny Haskins A Touch of Magic Tour: This event is almost here. It's next Friday & Saturday, August 22 & 23. If you have been on the fence, let me gently push you over to sign up for the event. We will have special prices on embroidery machines, special financing, discounts on ALL the Jenny Haskins products used and door prizes! You will not go away empty handed! And, you will gain sooooo much knowledge on the different interfacings and products used to make your embroidery more fun and achieve the results you expect. You do not have to own a Janome Embroidery Machine or any Embroidery Machine for that matter. If you want to see what an Embroidery Machine can do, this event is for you. So, give us a call to sign up. It's still just $79 per person or you can sign up two for $118. That's just $59 each! But the knowledge you gain will be priceless.
Handi Quilter Educator Event. We have booked an Educator from Handi Quilter to be at our store on November 21st & 22nd. We have not arranged the specific classes but there will be classes for the Sweet Sixteen, the Avanti or Fusion and the Pro Stitcher. These classes will be for current owners and prospective owners of Handi Quilter machines. We will let you know as soon as the class details have been finalized.
Row by Row: We have our kits and license plates back in stock. Please let us know if you have not received yours yet and we will get those right out to you. Row by Row has been fabulous and I can't wait to see what you will create with your rows. We already have had a winner for our fat quarters but you can bring your quilts in anyways as we love to see what you create.
New Fall Classes: We are working on our Fall Class Schedule and should have it completely ready by August 19th. Classes will start up again after Labor Day.
Tent Sale: Tentative dates for our tent sale are October 3rd & 4th.
New Fabric:
Mint Condition: Remember, these are samples of the fabric that we received. Click on the link to see all the bolts we received. We usually get the entire collection. This one is outstanding!
Cotton & Steel: This one we got about 10 bolts from various designers and fat quarter bundles.
Lexington by Minick & Simpson for Moda: We got 20 bolts of this collection
Entire collection of Far Far Away by Heather Ross: Super cute and great for little girls who are into fairy tales.
Lovely group of batiks from Island Batik:
Happy I LOVE FABRIC days! From your friends at:

Red Rooster Quilts
48 Corbins Mill Dr.
Dublin, OH 43017
614-734-9007
www.redroosterquilts.com