Subscribe to
Red Rooster Quilt's

Newsletter.
Find out about specials, events and the newest fabrics, kits, notions and more.
To Do: Tech Tote
Hello Fellow Quilters, Sewers, Bag Makers, Clothing Makers & All Around Crafters & Friends!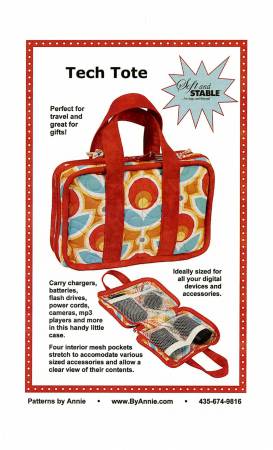 This Friday, September 2nd (eek that's right it's SEPTEMBER!) from 5:00-10:00 pm we have our Let's Get Organized Class. This time we are making the Tech Tote. There's still time to join us. You could use this tote for its intended use - to store all your techy items power cords in one convenient place. But, there are many more uses - like make up bag, carry kids toys for the car or to a restaurant, the obvious - sewing supplies and much more. It's a nice size 9" x 6" x 2". Learn how to make mesh pockets, too. Give us a call to sign up or stop by today. And, if you get the parts cut out and quilted before class, you may be able to leave with a finished project. I know how important that is! The class is $25 and that includes the pattern, 10% off supplies for the class, dinner & a door prize.
And, you can also join us on Friday night if you've attended any of the Let's Get Organized Classes and haven't finished your project or just need a little help on one. It's only $15 to join us and that includes dinner & a chance at a door prize. Just not the Tech Tote pattern. Please call to sign up.
Special Financing Offer: All the machine brands are offering special financing through Labor Day. Please stop in and check out our new Brother Machines and New Janome models and ask about the financing available.
Our Handi Quilter Classes are quickly approaching. There are 4 different classes. The Friday classes are geared for new Handi Quilter owners or for people who are thinking about purchasing one and want to know more about them and what one would best fit their needs. Handi-Quilter is also offering financing through September 5th. 36 months no interest on purchases over $3000.
Friday, September 9th, from 9-12 is Intro to Stand Up machines. Fee: $20. Refundable with machine purchase.
Friday, September 9th from 1-4 is Intro to the Sweet Sixteen. Fee: $20. Refundable with machine purchase.
Then on Saturday we have technique classes geared for any long arm or home sewing machine.
Saturday, September 10th, from 9-12 Start Simple and Expand to Amazing Fee $45
Topics include:
• Using stencils and templates to begin a design
• Expanding block designs into sashing and borders
• Repeating designs for special effects
• Fillers and embellishments to enhance a design
• Making your own stencils
Saturday, September 10th, from 1-4 Custom Waves, Curves & Circles Fee: $45
Topics include:
• Mini-circles, half circles, and full circles
• Using wave and clamshell rulers and fillers
• Measuring and fitting designs within a border
• Curved crosshatching
• Alternate methods with the HQ Pro-Stitcher and groovy boards
Plus, 20% off any Handi-Quilter gadgets used in class.
Please give us a call or stop in to sign up.
TENT SALE!! Need I say more? Yes I will for our new customers. This is our largest sale of the year!! We will have a tent set up in our parking lot and we will have drastically reduced items. 50% - 60% off bagged end of the bolt fabrics, $1.50 fat quarters, 50% off quilt samples, used sewing machines, plus much more. When you ask? Friday, September 16th and Saturday, September 17th from 10:00-5:00.
We still have room in our quilt retreat to beautiful Winston Salem, North Carolina. It's October 6th-9th. Click here for all the details. We will have a large room, with a table for each person, all to ourselves to sew in. Various outings for those who are interested and just added: a stop at a winery on the way down. Fall in North Carolina will be beautiful!
I have so much to tell you and I don't want to overwhelm you. We continue to get new fabrics in almost daily. I'll just post a few here to temp you. Click on the picture to see the collection or click here to see what's new.
Thank you for taking your precious time and making it all the way to the end!
Red Rooster Quilts
48 Corbins Mill Dr.
Dublin, OH 43017
614-734-9007
www.redroosterquilts.com
Fall Class Show & Sale this Saturday
Hello Friends:

Tomorrow, Saturday, August 27th, we are having a Fall Class Sample Show & Sale. We will have many of the new samples for the fall classes in our classroom for you to come and check out and sign up for the class. Tomorrow only, from 10:00-2:00 we will offer a special class sale - Buy One Class ~ Get One Free! (free class of equal or lesser value). Or, sign up with a friend for the same class and split the class fee. And, take 20% off all supplies purchased for classes tomorrow from 10-2.
Here are some of the great new classes we are offering:
Mini Pumpkins using the new Mini Quick Curve Ruler. Class is September 29th from 10-4. $20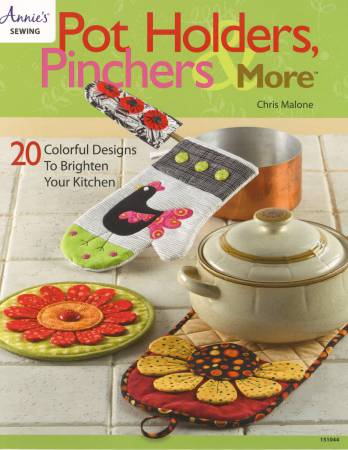 Pot Holders class. October 29th from 10-3. $15.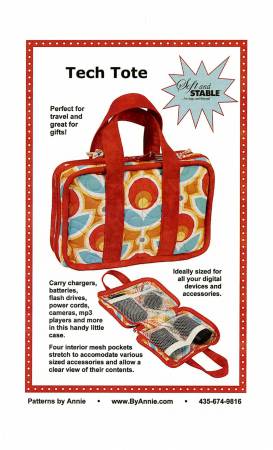 Tech Tote Friday, September 2nd from 5:00-10:00 PM. $25
Kindred Spirits Club 2, Starts Thursday, September 15th from 5:30-8. Take one class or all 6. $60 for all 6. Kits available. Prices vary.
And, much, much more! Stop in tomorrow between 10 and 2 to see all the fun new classes.
Never a dull moment around here! Next up: Handi Quilter Classes from certified Handi Quilter instructor Susan Jungerheld. On Friday, September 9th we have two classes that are introduction to Long Arm Quilting. In the morning we will focus on the stand up machines, in the afternoon, we will focus on the Sweet Sixteen. Then on Saturday, September 10th we will have two classes that you can apply to both a long arm machine and you home sewing machine. The first class teaches you how to begin with a design from a stencil, ruler or template and expand it from basic to spectacular. The second class focuses on waves, curves & circles.
And, did you know, we are the only stocking dealer in Ohio for Handi-Quilter. What does that mean for you? You can come in today and take one home with you and be quilting tonight!
There's just not enough space or time to go into all the details on all these new, fun & exciting classes so I hope you will click on the links above to get all the details.
We still have space in our Winston-Salem, NC quilt retreat. Dates are October 6-9. You won't want to miss this fun time. Just added: A stop at a winery!
Two more items and then I'll let you go, for now....
Tent Sale September 16th & 17th. Need I say more?
And, save the date for our Janome Quilt Away on October 14th or 15th. More details coming soon.
Thanks for reading all the way to the end and happy sewing and quilting!
Red Rooster Quilts
48 Corbins Mill Dr.
Dublin, OH 43017
614-734-9007
www.redroosterquilts.com
Oh Brother!
Hello Friends!
Who wants to win a brand new Brother LB6800PRW?
Come to our Brother Open House, Introduction, Test Drive, Party, Demonstration, Event. Whatever you call it, it'll be all around FUN TODAY, Friday, August 19th and Tomorrow, Saturday August 20th. Take any Brother machine for a test drive and get a FREE gift. Special prices and packages for this event only.
Come and see the newest Dream Machine XV8550D. Special price this weekend plus FREE BES4 Embroidery Lettering Software with your Dream Machine purchase. An $899 value. Plus, get 60 month financing with no interest.
Fall Class Samples & Sale: Come in next Saturday, August 27th and see samples of the new Fall classes, get 20% discount on supplies purchased on Saturday for the classes and buy one class, get one FREE*. And, bring a friend and both sign up for the same class and split the cost. Either way, stop in next Saturday, August 27th between 10-2 and see what's coming for Fall.
Happy Sewing!

Red Rooster Quilts
48 Corbins Mill Dr.
Dublin, OH 43017
614-734-9007
www.redroosterquilts.com