Subscribe to
Red Rooster Quilt's

Newsletter.
Find out about specials, events and the newest fabrics, kits, notions and more.
Fall Classes!
Hello Friends:

We have a full slate of Fall classes for you to choose from. From Beginning Quilting to our new machine embroidery class ~ Garden club, you're sure to find something you like.
Let's start at the very beginning - Beginning Quilting class. Learn to accurately cut and piece and finish a quilt top in this class. Let all your friends, who admire your work and say they'd like to learn to quilt, know about this class. We have an afternoon class starting at 2:00 and an evening class starting at 5:30 on Tuesdays.
Storm Watcher! Saturday, 10/25 and 11/15.
Kim Diehl Simple Whatnots club. Thursday evenings starting 9/18.
FREE Make & Take Friday, Sept 19th from 11-3. Make a little zipper bag completely in the embroidery hoop!
Sewing Cup Cozy Friday Sept. 26th.
License to Quilt
on Saturday, Sept. 27th.
Garden Club: Class starts in November.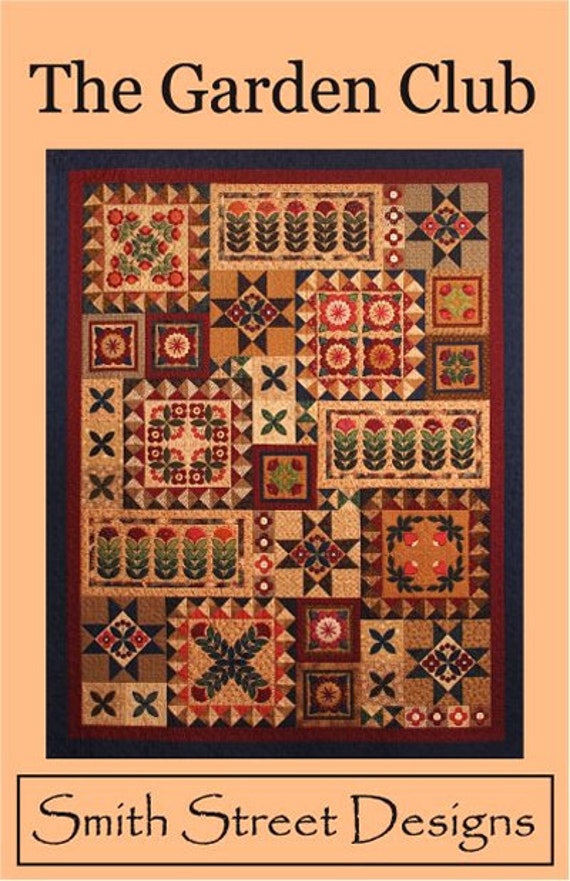 These are just the new classes for September. We have more on our web site. Click the links above to see the complete description of the class then call or stop by to sign up.
Enjoy the last weekend of Summer. We will be closed on Monday, Sept. 1st.
Happy Quilting from your friends at Red Rooster Quilts.
48 Corbins Mill Dr.
Dublin, OH 43017
614-734-9007
www.redroosterquilts.com
I Love Fabric Days
Hello Friends:

Did you know that this Friday and Saturday have been deemed national I Love Fabric Days? Who knew? But sounds like an excuse for a sale to me! So, this Friday, August 15th & Saturday, August 16th enjoy a summer gift from Red Rooster Quilts and take 25% off all fabric cut from the bolt.
For our internet customers: We cannot change our web site to automatically give you the discount. So, please put in the check out notes "I Love Fabric Sale". We will take the discount off your order when we pull your order. If you pay by PayPal, we will issue a refund. Remember, the discount WILL NOT show on your order. You must put "I Love Fabric Sale" in the checkout notes box or you will not get the discount.
Jenny Haskins A Touch of Magic Tour: This event is almost here. It's next Friday & Saturday, August 22 & 23. If you have been on the fence, let me gently push you over to sign up for the event. We will have special prices on embroidery machines, special financing, discounts on ALL the Jenny Haskins products used and door prizes! You will not go away empty handed! And, you will gain sooooo much knowledge on the different interfacings and products used to make your embroidery more fun and achieve the results you expect. You do not have to own a Janome Embroidery Machine or any Embroidery Machine for that matter. If you want to see what an Embroidery Machine can do, this event is for you. So, give us a call to sign up. It's still just $79 per person or you can sign up two for $118. That's just $59 each! But the knowledge you gain will be priceless.
Handi Quilter Educator Event. We have booked an Educator from Handi Quilter to be at our store on November 21st & 22nd. We have not arranged the specific classes but there will be classes for the Sweet Sixteen, the Avanti or Fusion and the Pro Stitcher. These classes will be for current owners and prospective owners of Handi Quilter machines. We will let you know as soon as the class details have been finalized.
Row by Row: We have our kits and license plates back in stock. Please let us know if you have not received yours yet and we will get those right out to you. Row by Row has been fabulous and I can't wait to see what you will create with your rows. We already have had a winner for our fat quarters but you can bring your quilts in anyways as we love to see what you create.
New Fall Classes: We are working on our Fall Class Schedule and should have it completely ready by August 19th. Classes will start up again after Labor Day.
Tent Sale: Tentative dates for our tent sale are October 3rd & 4th.
New Fabric:
Mint Condition: Remember, these are samples of the fabric that we received. Click on the link to see all the bolts we received. We usually get the entire collection. This one is outstanding!
Cotton & Steel: This one we got about 10 bolts from various designers and fat quarter bundles.
Lexington by Minick & Simpson for Moda: We got 20 bolts of this collection
Entire collection of Far Far Away by Heather Ross: Super cute and great for little girls who are into fairy tales.
Lovely group of batiks from Island Batik:
Happy I LOVE FABRIC days! From your friends at:

Red Rooster Quilts
48 Corbins Mill Dr.
Dublin, OH 43017
614-734-9007
www.redroosterquilts.com

Vote Today!
Hello Friends:

It's not like me to inundate you with emails but.... I do like to win! My quilt is up against some stiff competition and I need your help to pull this one out. Go to www.majorleaguequilting.com to vote. Today is the last chance. Even if you voted last year, you will need to re-register.
Not familiar with Major League Quilting? It's an on-line competition structured like the baseball playoffs where you vote on the quilt you like best and the winner keeps advancing until there is only one left and they win the title of Major League Quilting. We were runner up last year so let's take it all the way to the top this time!

Here's another look at the quilt I designed just for this competition. I love this fabric with the sewing theme!
We will be starting up a whole new selection of classes after Labor Day so watch your email for the new classes in mid August.
I keep mentioning the Jenny Haskins, A Touch of Magic Tour because I know how much fun and information you're going to miss if you don't jump on the tour. This two day event features 6 projects done on the Janome MC15000 top of the line sewing and embroidery machine. You do not have to own an embroidery machine or a Janome machine to attend. We will have EVERYTHING for you! We will have special prices and financing on this and other machines during the event. We still have spots left so this time I am going to offer a two for one price. Sign up by Friday, 8/1, with a friend and get the class for $118 for both. That's $59 each! You will go home with a goody bag full of products worth more than that. Plus, everyone who attends gets a discount on all the products used in the classes at the event. The dates are August 22nd and 23rd at the Quest Convention Center at Polaris. Give us a call today to sign up.
Don't forget to VOTE!

Happy Quilting from your Friends at:

Red Rooster Quilts
48 Corbins Mill Dr.
Dublin, OH 43017
614-734-9007
www.redroosterquilts.com
Authorized Dealer of Handi-Quilter, Janome, Elna & Necchi sewing machines!